Presenting Sponsors







Date: Monday, January 18, 2021
Time: 8:00 a.m. - 9:00 a.m.

The Community Unity event, normally an in-person breakfast, is held on the commemoration of Dr. Martin Luther King Jr.'s birthday, to celebrate and expand diversity initiatives in Greenville and Pitt County.

The 2021 Community Unity event will be shared via the Chamber's Facebook page and will also air on GTV9, Greenville Government Access Channel. Registrants will receive a reminder of the streaming/airing of the event.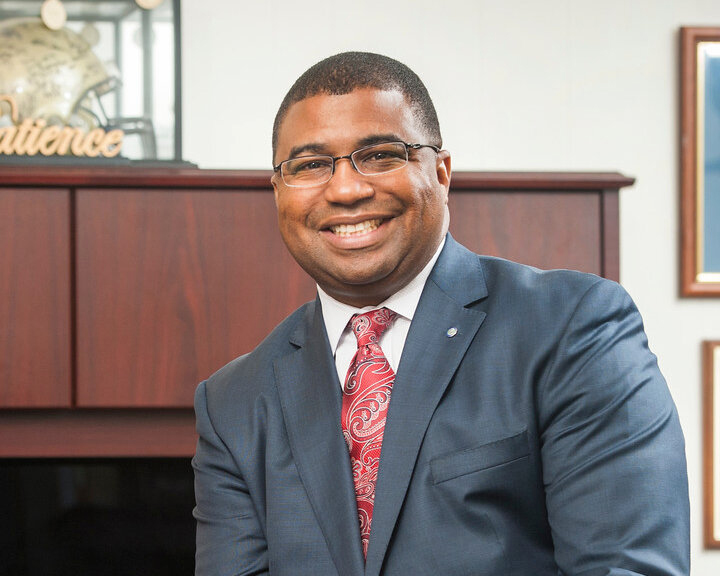 Guest Speaker:
Russell W. Booker, Ph.D., CDE Co-Founder - One Acorn, LLC

Dr. Booker and his wife, Sheryl, founded One Acorn, an agency that helps organizations, individuals, and communities fulfill the potential within through enlightened, authentic, values-based leadership. One Acorn provides consultation for educational leaders, organizational management expertise DEI (Diversity, Equity, and Inclusion) strategies, and customized speaking engagements.

Dr. Booker received his bachelor's degree in Education from Wingate University and his Ph.D. from the University of South Carolina in Columbia. He served as Superintendent of Spartanburg County School District Seven for ten years until his retirement in 2020.

Program:

Welcome
Toya Jacobs, Chairwoman - Community Unity Committee

Invocation
Bishop Rosie O'neal, Senior Pastor - Koinonia Christian Center Church

Pledge of Allegiance

Chamber Greetings
Jonathan Taft, Chairman - Greenville-Pitt County Chamber of Commerce Board of Directors

City Greetings
Mayor P.J. Connelly - City of Greenville

Sponsors Remarks
Brian Floyd, President - Vidant Medical Center
Chris Hopkins, Lead Pastor - Reimage Church

Keynote Speaker
Dr. Russell W. Booker, Co-Founder - One Acorn, LLC

Benediction
Dr. Greg Rogers, Senior Pastor - Oakmont Baptist Church