Registration is now closed for this event.

Date: Thursday, September 7, 2023
Time: 5:30 p.m. - 7:00 p.m.

Host Location: NC Stop Human Trafficking
1413 S. Evans St.
Greenville, NC 27834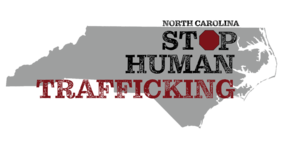 Join us at NC Stop Human Trafficking on Thursday, September 7, 2023 for Business After Hours. This casual social atmosphere provides a great space for networking with other Chamber members. This FREE event is from 5:30 p.m. to 7:00 p.m. Make sure to bring your business cards for your chance to win a door prize and the opportunity to make new business contacts.

Parking available behind the NC Stop Human Trafficking building (enter off 14th St). Additional parking available across the street at Heart for ENC (101 W. 14th St). Please use the cross walk at the intersection of Evans St & 14th St.