Registration has now closed for this event.

Presented by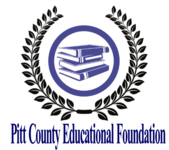 Date: Thursday, September 8, 2022
Time: 4:30 p.m. - 6:30 p.m.

ECU Murphy Center - Harvey Hall
100 Ficklen Drive
Greenville, NC 27858

Individual Tickets: $30 per person
Table Host (Includes 2 Business Representatives & 6 Teachers): $250

The Education Network Reception is a unique collaboration between the Greenville-Pitt County Chamber of Commerce, Parents for Public Schools of Pitt County, and Pitt County Schools to strengthen the relationships between local businesses and our schools. If you are a local business that is interested in building a relationship with our educators, there will be multiple networking opportunities throughout the reception.